For Joshuaonline and Mychiller Christmas
ABC has announced their Holiday programming schedule for 2015.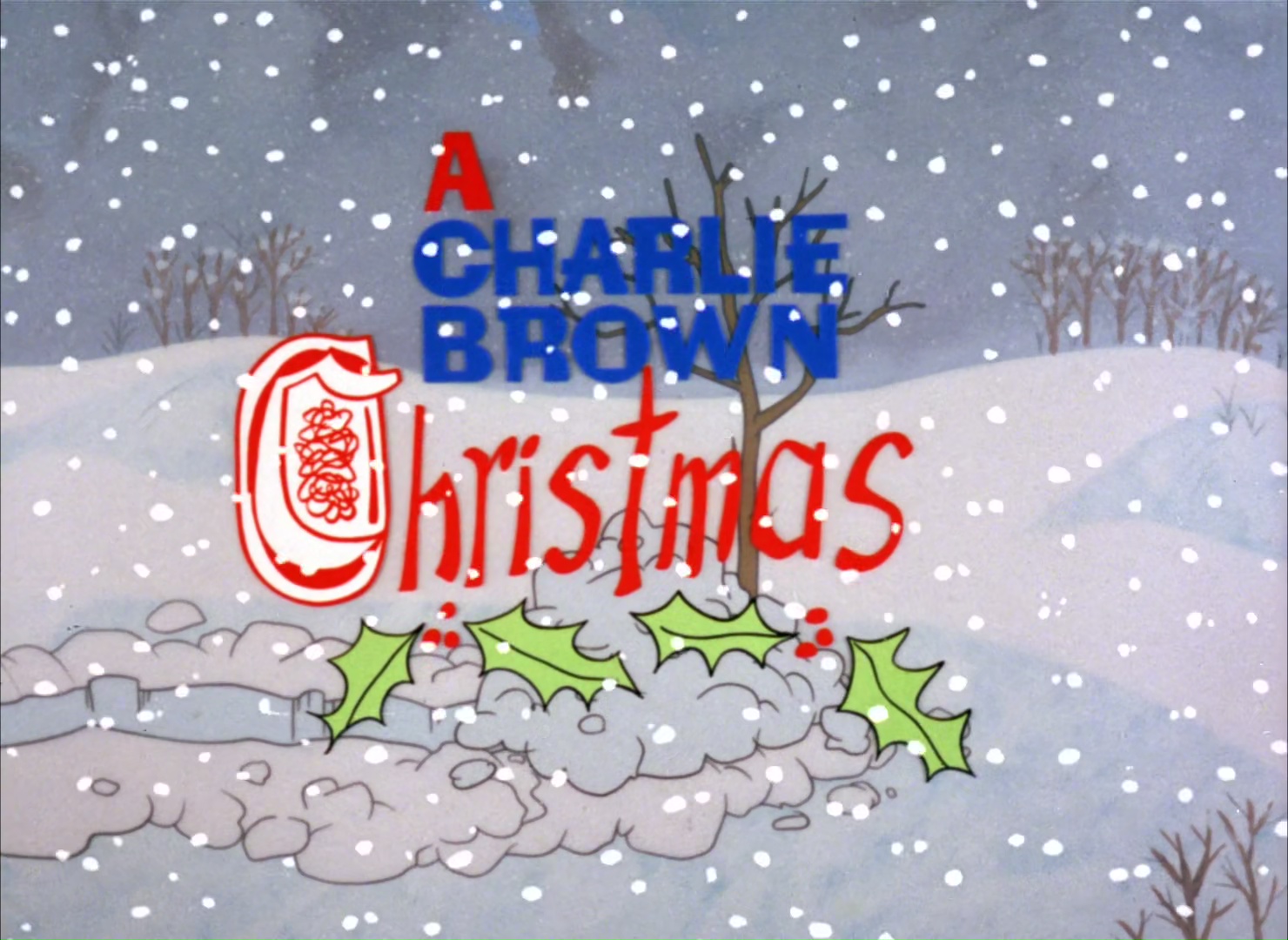 Highlights include
A Charlie Brown Christmas airing November 30th with a special called "It's your 50th Christmas Charlie Brown " at 8/7c then A Charlie Brown Chrstimas at 9/8c.
"The Great Christmas light fight " returns on December 7th.
Christmas episodes of ABC series and more.
Here's the press release:

TIS THE SEASON FOR HOLIDAY PROGRAMMING ON ABC
"The Great Holiday Baking Show," All-New Series, Joins Previously Announced "It's Your 50th Christmas, Charlie Brown" and "Toy Story 20th Anniversary Special" in Lineup of Special Programming for November and December on the ABC Television Network
ABC celebrates the joy of the holidays with special programming, including "It's Your 50th Christmas, Charlie Brown," "Toy Story 20th Anniversary Special" and an all-new series, "The Great Holiday Baking Show." Holiday-themed programming will include the return of the competition series, "The Great Christmas Light Fight," special musical performances on "CMA Country Christmas," and timeless classic animated specials.
Editors please note: What follows is a chronological listing of programming highlights (all times Eastern); this is not a complete list of all holiday-themed programs airing during November and December.
FRIDAY, NOVEMBER 27
"Santa Claus Is Comin' To Town" - In the perennial favorite created in 1970 by Rankin-Bass Productions ("Rudolph the Red-Nosed Reindeer," "Frosty the Snowman"), Fred Astaire narrates this timeless tale of Kris Kringle (Mickey Rooney), a young boy with an immense desire to do good things for others. The vocal cast features Mickey Rooney as Kris Kringle, Keenan Wynn as Winter, Paul Frees as Burgermeister Meisterburger, Grimsby, the soldiers and the townsmen, Joan Gardner as Tanta Kringle, Robie Lester as Jessica and Andrea Sacino, Dina Lynn, Gary White and Greg Thomas as the children. (8:00-9:00 p.m.) (Rebroadcast- ABC OAD: 12/2/05)
MONDAY, NOVEMBER 30
"It's Your 50th Christmas, Charlie Brown" - In celebration of the 50th anniversary of the beloved PEANUTS animated tale, "A Charlie Brown Christmas," Kristen Bell will host a special holiday retrospective, "It's Your 50th Christmas, Charlie Brown." The anniversary special will celebrate 50 years of the iconic classic that has brought joy and a television watching tradition at the holidays for generations of fans. The unforgettable night will feature spectacular live performances, from the memorable music of Vince Guaraldi, to Kristen Chenoweth singing "Happiness" from the "Peanuts" Broadway hit, and a performance from Matthew Morrison of an original song, "Just Like Me." Other amazing musical guests set to perform classic songs are Sarah McLachlan, Boyz II Men, Pentatonix, David Benoit and The All-American Boys Chorus. This December marks the 50th anniversary of the Emmy-winning special, "A Charlie Brown Christmas." (8:00-9:00 p.m.)
"A Charlie Brown Christmas" - Celebrate the joy of the holidays with the classic animated Christmas-themed PEANUTS special, "A Charlie Brown Christmas," created by the late cartoonist Charles M. Schulz. In the digitally re-mastered 1965 special, Charlie Brown complains about the overwhelming materialism that he sees everywhere during the Christmas season. Lucy suggests that he become director of the school Christmas pageant and Charlie Brown accepts, but it proves to be a frustrating struggle. When an attempt to restore the proper spirit with a forlorn little fir Christmas tree fails, Charlie Brown needs Linus' help to learn what the real meaning of Christmas is. (9:00-10:00 p.m.) (Rebroadcast- ABC OAD: 12/20/91)
"The Great Holiday Baking Show" - SERIES PREMIERE - (10:00-11:00 p.m.) It's a delicious addition to television this holiday season when "The Great Holiday Baking Show," based on the hit UK series, "The Great British Bake Off," premieres on ABC. Hosted by Nia Vardalos ("My Big Fat Greek Wedding") and husband Ian Gomez ("Cougar Town") "The Great Holiday Baking Show" stars some of the nation's best amateur bakers as they compete in a series of themed challenges and eliminations all hoping to be crowned Holiday Baking Champion. For four weeks, James Beard Award-Winning pastry chef and author, Johnny Iuzzini, joins England's "Royal Queen of Baking," author and television personality Mary Berry, as they judge the decadent and delicious holiday fare these bakers create as they throw down their best culinary skills. "The Great Holiday Baking Show" is produced by Love Productions for the ABC Television Network.
THURSDAY, DECEMBER 3
"Toy Story That Time Forgot" - Pixar Animation Studios' special for television, "Toy Story That Time Forgot," features your favorite characters from the "Toy Story" films. During a post-Christmas play date, the "Toy Story" gang find themselves in uncharted territory when the coolest set of action figures ever turn out to be dangerously delusional. It's all up to Trixie, the triceratops, if the gang hopes to return to Bonnie's room in this "Toy Story That Time Forgot." The cast of "Toy Story That Time Forgot" includes Tom Hanks as Woody, Tim Allen as Buzz, Kristen Schaal as Trixie, Kevin McKidd ("Grey's Anatomy") as Reptillus Maximus, Wallace Shawn as Rex, Timothy Dalton as Mr. Pricklepants, Don Rickles as Mr. Potato Head and Joan Cusack as Jessie. (8:00-8:30 p.m.) (Rebroadcast - ABC OAD: 12/2/14)
"Shrek the Halls" - DreamWorks Animation's "Shrek the Halls," a half-hour of entertainment starring America's favorite ogre and his friends and featuring the voices of Mike Myers, Eddie Murphy, Cameron Diaz and Antonio Banderas. Just when Shrek thought he could finally sit back, relax and enjoy his happily ever after with his new family, the most joyous of all holidays arrives. It's Christmas Eve and everyone is filled with holiday cheer -- except for Shrek. He isn't exactly the picture of yuletide joy, but for the sake of Fiona and the kids, he tries to get into the spirit of things as only an ogre can. Unfortunately, everyone seems to have their own ideas about what Christmas is all about, so when Donkey, Puss In Boots, Gingerbread Man and the whole gang try to join in on the fun, Shrek's plans for a cozy family celebration end up spiraling into one truly unforgettable Christmas. (8:30-9:00 p.m.) (Rebroadcast -- ABC OAD: 11/28/07)
"CMA Country Christmas" -- Some of the biggest names in music will come together to celebrate the holidays on "CMA Country Christmas," a two-hour special hosted for the sixth year by Jennifer Nettles. The special is a celebration of the season featuring some of the top stars in music performing holiday songs and getting into the Christmas spirit. (9:00-11:00 p.m.)
MONDAY, DECEMBER 7
"The Great Christmas Light Fight" - SEASON PREMIERE -- It's beginning to look a lot like Christmas with ABC's hit holiday decorating competition series, "The Great Christmas Light Fight" returning for its third season with all new celebrity judges, Taniya Nayak and Carter Oosterhouse. "The Great Christmas Light Fight" is a competition series in which 20 families and three neighborhoods from across America decorate their homes to the extreme. In each episode, four families compete for a cash prize as they transform their homes into a festive wonderland for the holidays. (8:00- 10:00 p.m.)
"The Great Holiday Baking Show" - Hosted by Nia Vardalos ("My Big Fat Greek Wedding") and husband Ian Gomez ("Cougar Town") "The Great Holiday Baking Show" stars some of the nation's best amateur bakers as they compete in a series of themed challenges and eliminations all hoping to be crowned Holiday Baking Champion. (10:00-11:00 p.m.)
TUESDAY, DECEMBER 8
"Fresh Off the Boat" -- "The Real Santa" - Jessica loves the holidays, but feels that Santa could use some improvements. So she and Louis convince Evan that Santa is a scientist with multiple post-graduate degrees from Princeton and has a close relationship with his mother. Meanwhile, Eddie and Emery are struggling to find the perfect Christmas gift for their mother. (8:30-9:00 p.m.)
WEDNESDAY, DECEMBER 9
"The Middle" - "No Silent Night" -- In an episode that takes place entirely on Christmas Eve, it's a not so silent night for the Hecks as an attempt to stay home and watch church on TV instead of going to actual church sets off a string of events that finds the ties that bind hilariously unraveling in near real time. (8:00-8:30 p.m.)
"The Goldbergs" - "A Christmas Story" -- Disappointed with her unenthusiastic family during the holidays, Beverly creates "Super Hanukkah" to get them into the spirit but it's too similar to Christmas. Meanwhile, Adam is annoyed that Barry is more interested in hanging with Lainey than him, so he triple-dog dares his brother with results neither one see coming. (8:30-9:00 p.m.)
"black-ish" - "Stuff" -- Dre thinks Christmas has become commercialized and is all about "stuff," and no one loves "stuff" more than his kids. Pops thinks they have forgotten the true meaning of Christmas and comes up with a new plan to pare down gifts and spend more time together. The kids don't handle the news well and hope that if they act nice, Dre and Bow will change their stance. Meanwhile, Dre shares his Christmas plan at work and they have him starting to doubt his new traditions. (9:30-10:00 p.m.)
THURSDAY, DECEMBER 10
"Toy Story 20th Anniversary Special" - ABC will air a tribute to the Pixar Animation Studios film that ushered in a new era of computer generated animation. The special will take a look at how Pixar's early beginnings making short, digitally-animated films lead them to take the bold step of making the first feature length computer animated film, "Toy Story." Producers, animators, technical artists, designers and some of the film's voice talent will discuss making the film and the impact it has had over the years, spawning two sequels, with a new installment, "Toy Story 4," on the way. "Toy Story 20th Anniversary" will be executive produced and directed by Brad Lachman of Brad Lachman Productions in conjunction with Pixar Animation Studios. (8:00-9:00 p.m.)
"Toy Story" - Tim Allen and Tom Hanks provide the voices for two tough toys on a dangerous journey when supercharged playthings come to life, in "Toy Story," the phenomenally popular film that was the first full-length movie to be made entirely with computer animation. Cowboy Woody (Hanks) and spaceman Buzz Lightyear (Allen) are thrown into a scary new World Outside when they go out a window and into a very bad boy's backyard (this kid likes to make toys go BOOM!). They bravely make their way home -- but "home" isn't really there anymore, and their hazardous voyage continues as they follow the family to a new neighborhood. Other star voices in the 1995 Walt Disney Productions triumph include Don Rickles as Mr. Potato Head, Jim Varney as Slinkey Dog, John Ratzenberger as Hamm the Pig and Annie Potts as Bo Peep. John Morris is Andy, the toys' owner, Laurie Metcalf is Mrs. Davis, his mother and Erik von Detten is Sid, the rotten kid next door. (9:00-11:00 p.m., ET) (Rebroadcast: ABC OAD: 9/28/97)
FRIDAY, DECEMBER 11
"Last Man Standing" - "Gift of the Wise Man" - Mike, annoyed at how far his family has moved away from the true spirit of Christmas, tells them he doesn't want any physical gifts this year. Instead, he just wants each of them to perform a "good deed" for him. Meanwhile, Chuck is nominated to be Outdoor Man's in-store Santa for the season. (8:00-8:30 p.m.)
"Dr. Ken" -- "The Master Scheduler" - When Allison gushes about how excited she is to go to Hawaii for the holidays, Ken realizes that he forgot to ask for those days off. So Ken, not wanting to admit he messed up, turns to lying, begging and bribing in hopes that the master scheduler for the office (with whom no one has ever met) can give him the time off. (8:30-9:00 p.m.)
MONDAY, DECEMBER 14
"The Great Christmas Light Fight" - In each episode four families compete for a cash prize as they transform their homes into a festive wonderland for the holidays. (8:00- 10:00 p.m.)
"The Great Holiday Baking Show" - Hosted by Nia Vardalos ("My Big Fat Greek Wedding") and husband Ian Gomez ("Cougar Town") "The Great Holiday Baking Show" stars some of the nation's best amateur bakers as they compete in a series of themed challenges and eliminations all hoping to be crowned Holiday Baking Champion. (10:00-11:00 p.m.)
TUESDAY, DECEMBER 15
"Toy Story That Time Forgot" See Dec. 3 (8:00-8:30 p.m.) Repeat
"Shrek The Halls" See Dec. 3 (8:30-9:00 p.m.) Repeat
THURSDAY, DECEMBER 17
"Disney Prep & Landing" - Walt Disney Animation Studios brings you a half-hour holiday special tale of an elite unit of Elves known as Prep & Landing. After working tirelessly on Prep & Landing for 227 years, an elf named Wayne is upset when he doesn't receive an expected promotion to be the Director of Naughty List Intelligence. Instead, Magee, the North Pole Christmas Eve Command Center Coordinator (NPCECCC for short), partners Wayne with Lanny, an idealistic rookie who has an undying enthusiasm for Christmas. During their Christmas Eve mission, Wayne and Lanny encounter unexpected challenges that push them to their limits. Will the elves be able to guide Dasher, Dancer and the rest of the reindeer pulling Santa's sleigh through a raging snowstorm to ensure a Merry Christmas for all? (8:00-8:30 p.m., ET) (Rebroadcast - ABC OAD: 12/8/09)
"Prep & Landing 2: Naughty vs. Nice" - The yuletide adventures of Christmas elves Lanny and Wayne continue. With the Big 2-5 fast approaching, Wayne and Lanny must race to recover classified North Pole technology that has fallen into the hands of a computer-hacking Naughty Kid! Desperate to prevent Christmas from descending into chaos, Wayne seeks out the foremost Naughty Kid expert to aid in the mission, a bombastic member of the Coal Elf Brigade who also happens to be his estranged brother, Noel. (8:30-9:00 p.m.) (Rebroadcast- ABC OAD: 12/5/11)
FRIDAY, DECEMBER 18
"Yes, Virginia" - New York City, 1897. A little girl named Virginia O'Hanlon loves Christmas more than anything else in the world. But when a schoolyard bully challenges her belief in Santa Clause, Virginia embarks on a quest across the city to prove he is real. With her best friend Ollie in tow, Virginia meets everyone from an overeager librarian to a Scraggly Santa raising money for the poor. Finally, her father inspires her to write a letter to the New York Sun newspaper, claiming if you see it in the Sun, it's so. Based on the true story of the most famous newspaper editorial of all time, "Yes, Virginia" is a charming and heartwarming tale about believing in the true spirit of Christmas. This animated special features the voices of Neil Patrick Harris, Jennifer Love Hewitt, Michael Buscemi, Alfred Molina and Beatrice Miller. (8:30-9:00 p.m.) (Rebroadcast- ABC OAD: 12/11/09)
SATURDAY, DECEMBER 19
"I Want A Dog for Christmas, Charlie Brown!" - "I Want a Dog for Christmas, Charlie Brown!" centers on ReRun, the lovable but ever-skeptical younger brother of Linus and Lucy. It's Christmas vacation and, as usual, ReRun's big sister is stressing him out, so he decides to turn to his best friend, Snoopy, for amusement and holiday cheer. However, his faithful but unpredictable beagle companion has plans of his own, giving ReRun reason to ask Snoopy to invite his canine brother, Spike, for a visit. The cast of "I Want a Dog for Christmas, Charlie Brown!" includes Jimmy Bennett as ReRun, Adam Taylor Gordon as Charlie Brown, Ashley Rose Orr as Lucy Van Pelt, Corey Padnos as Linus Van Pelt, Hannah Leigh Dworkin as Sally, Nick Price as Schroeder, Jake Miner as Pig Pen/Franklin, Kaitlyn Maggio as the little girl and Bill Melendez as Snoopy. (8:00-9:00 p.m.) (Rebroadcast- ABC OAD: 12/9/03)
MONDAY, DECEMBER 21
"The Great Christmas Light Fight" - SEASON FINALE - In each episode, four families compete for a cash prize as they transform their homes into a festive wonderland for the holidays. (8:00-10:00 p.m.)
The Great Holiday Baking Show - SEASON FINALE- Hosted by Nia Vardalos ("My Big Fat Greek Wedding") and husband Ian Gomez ("Cougar Town") "The Great Holiday Baking Show" stars some of the nation's best amateur bakers as they compete in a series of themed challenges and eliminations all hoping to be crowned Holiday Baking Champion. (10:00-11:00 p.m.)
THURSDAY, DECEMBER 24
"It's Your 50th Christmas, Charlie Brown" -- See Nov. 30 (8:00-9:00 p.m.) Repeat
"A Charlie Brown Christmas" - See Nov. 30 (9:00-10:00 p.m.) Repeat
FRIDAY, DECEMBER 25
"CMA Country Christmas" - See Dec. 3 (8:00-10:00 p.m.) Repeat
MONDAY, DECEMBER 28 "
Happy New Year, Charlie Brown" - The ABC Television Network and the PEANUTS gang will ring in the new year with the animated PEANUTS special, "Happy New Year, Charlie Brown," created by late cartoonist Charles M. Schulz, along with "She's a Good Skate, Charlie Brown." In "Happy New Year, Charlie Brown," the PEANUTS gang is ringing in 1986 and Marcie and Peppermint Patty are throwing a big New Year's Eve bash. Charlie Brown plans to celebrate the holiday by curling up with a big book that weighs nearly as much as he does, Tolstoy's War and Peace. The book's weight doesn't stop him from lugging it to Lucy's pre-party dance class, where he cuts a mean rug with a rollicking Patty. With just 1131 pages to go, Charlie Brown takes another break, this time for the party, and summons the courage to invite his true love, the little red-haired girl. She doesn't respond, but hapless Chuck shows up anyway - with Tolstoy in tow. Then, he settles down with the book - on a porch swing in a snowstorm, and in so doing, misses the evening's big surprise. In "She's a Good Skate, Charlie Brown," disaster strikes as Peppermint Patty heads to her first major ice-skating competition with coach Snoopy and faithful companion Marcie by her side. As always, the unassuming Woodstock flies in to save the day. (8:00-9:00 p.m.) (Rebroadcast- ABC OAD: 1/1/86)
"Rudolph's Shiny New Year" - It's Rudolph to the rescue when Happy, the Baby New Year, goes missing, in "Rudolph's Shiny New Year," the classic Rankin/Bass stop-motion animated holiday special. Red Skelton narrates and voices Father Time, while Frank Gorshin and Morey Amsterdam also provide voices for characters. Father Time (voiced by narrator Red Skelton) asks the most famous reindeer of all, Rudolph, to find the next Baby New Year before midnight on New Year's Eve. (9:00-10:00 p.m.) (Rebroadcast- ABC OAD: 12/26/06)
THURSDAY, DECEMBER 31
"Dick Clark's New Year's Rockin' Eve with Ryan Seacrest 2016" - A stellar line-up of the year's top music artists performs during the biggest live music celebration of the year. The bi-coastal celebration will include hours of special performances and reports on New Year's celebrations from around the globe. Ryan Seacrest will host the traditional countdown to midnight from Times Square in New York City as he has for the last decade, and continues as an executive producer. (8:00-11:00 p.m.; 11:30 p.m.-2:13 a.m.)